When participating in our virtual events, your booth will be a candidate's first impression and likely influence them to stick around for a conversation. There are a number of ways to make a great booth and they all include adding information to each
Below you can see a few different examples of company career fair booths. Each booth is unique and shows how you can customize the information presented in your Home Tab.
The content in this company's tab explains a little bit about the company and the benefits of being an employee. This content focuses on potential candidates and starting a conversation rather than the company itself.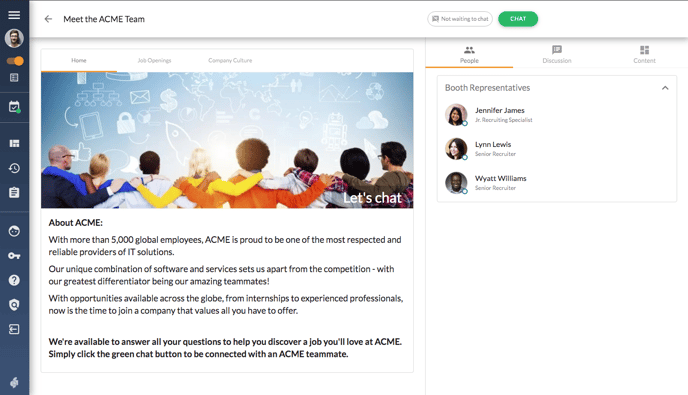 The content in this tab summarizes the company and its responsibilities. This section also briefly mentions the perceived value and importance of current and future team members without being too specific about job opportunities.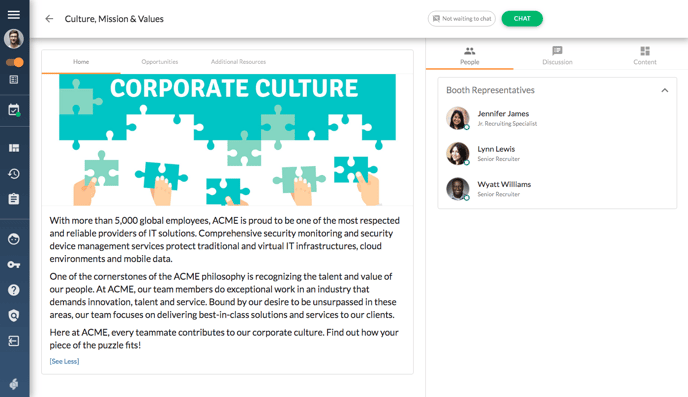 This company has chosen to describe the field in which they are hiring and the disciplines that are included within. This does a great job giving an overview while saving specific job opportunity information for the Opportunities Tab.